😀 Check out my new CD "Postures" at LAWO store or e-mail me on sunnivaharpist at gmail.com to purchase!! Read the reviews by scrolling this post. 🙂
Nominated to Der Deutsche Klassikpreis !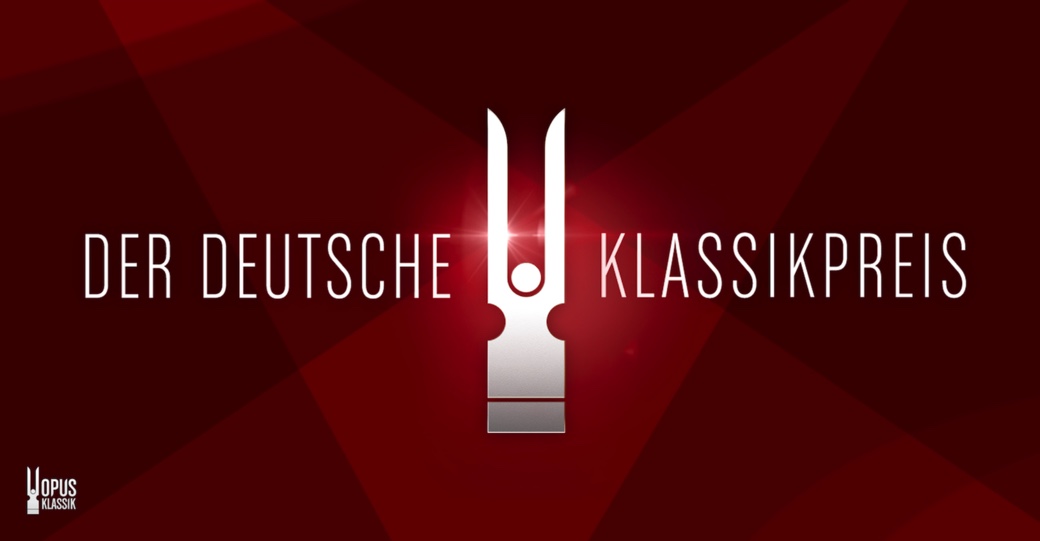 ---
WITH THE HARP AS HER MEANS OF EXPRESSION
On the CD "Postures", harpist Sunniva Rødland takes us into a tonal landscape that ranges from the meditative to the explosive. Five different works of five Norwegian composers, each piece with its own approach to form, style and instrument. The sound of the harp is used in different ways to construct the universe of these pieces. Together they make up a variation of postures. Different angles of vision on concepts of time, (life) energy, development, standstill, longing, departure. We are in the harpist's world, playing with precisely choreographed movements — two hands, two feet, 47 strings, seven pedals, and timbre determined by the way the hands are closed.
Rødland is filled with curiosity and always in search of new experiences — both in music itself and on her own instrument. On this, her first release on the LAWO Classics label, she presents five works that have been with her for many years.
David Bratlie's "Credo Reloading" was commissioned by Rødland, and she premiered the work in 2007 at the Ultima Oslo Contemporary Music Festival. At this festival she also premiered Mark Adderley's "Postures" (2000). In addition, we get to hear Wolfgang Plagge's "Nocturne Sonata" op. 79 (1994/95), Yngve Slettholm's "Ten Miniatures For Harp" (2000), and Bjørn Fongaard's "Concerto for Harp and Tape" op. 131 (1976). The last-named work is of immediate interest, as this year is the 100thanniversary of Fongaard's birth. The piece was premiered by Rødland in 2009.
Sunniva Rødland (born 1977) is a classically trained Norwegian harpist. She is creative and innovative, with a broad repertoire. Rødland has to date premiered sixteen solo works, and she has had long-term collaborations with a number of composers, often as co-creator in the composition process. She has appeared as soloist at numerous festivals, including The World Harp Congress (Vancouver), AngelicA Festival (Bologna), Ultima Contemporary Music Festival (Oslo), and Ilios (Harstad), and she has performed solo concerts with, among others, the Norwegian Wind Ensemble, the Norwegian Radio Orchestra, and Trondheim Symphony Orchestra.
Click here to go to store
Available on most digital platforms – Please click here
You may also read the booklet for free here
Reviews
---

---
---
Klassisk musikkmagasin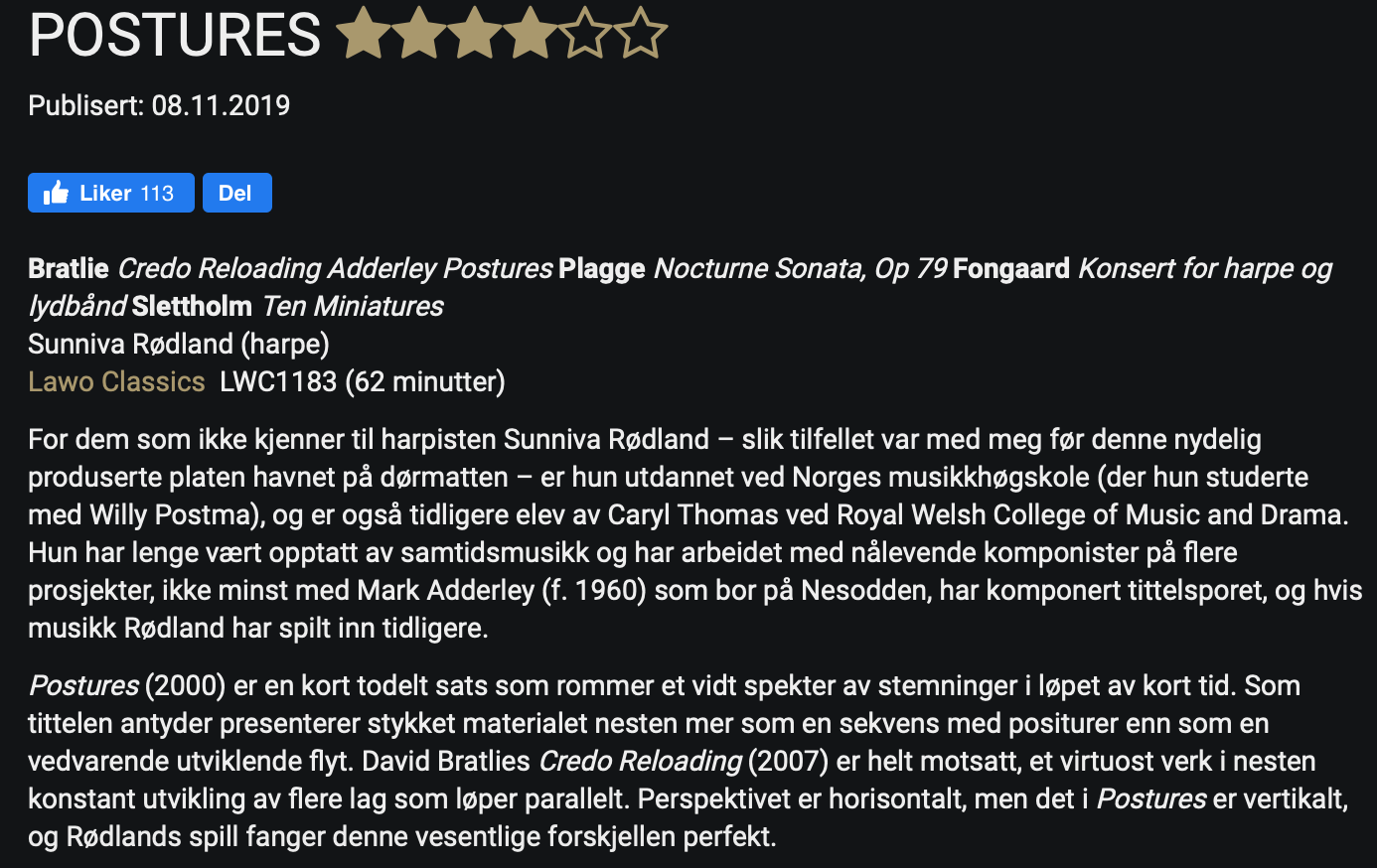 https://www.klassiskmusikk.com/review/postures/
---
Den klassiske CD-bloggen av Trond Erikson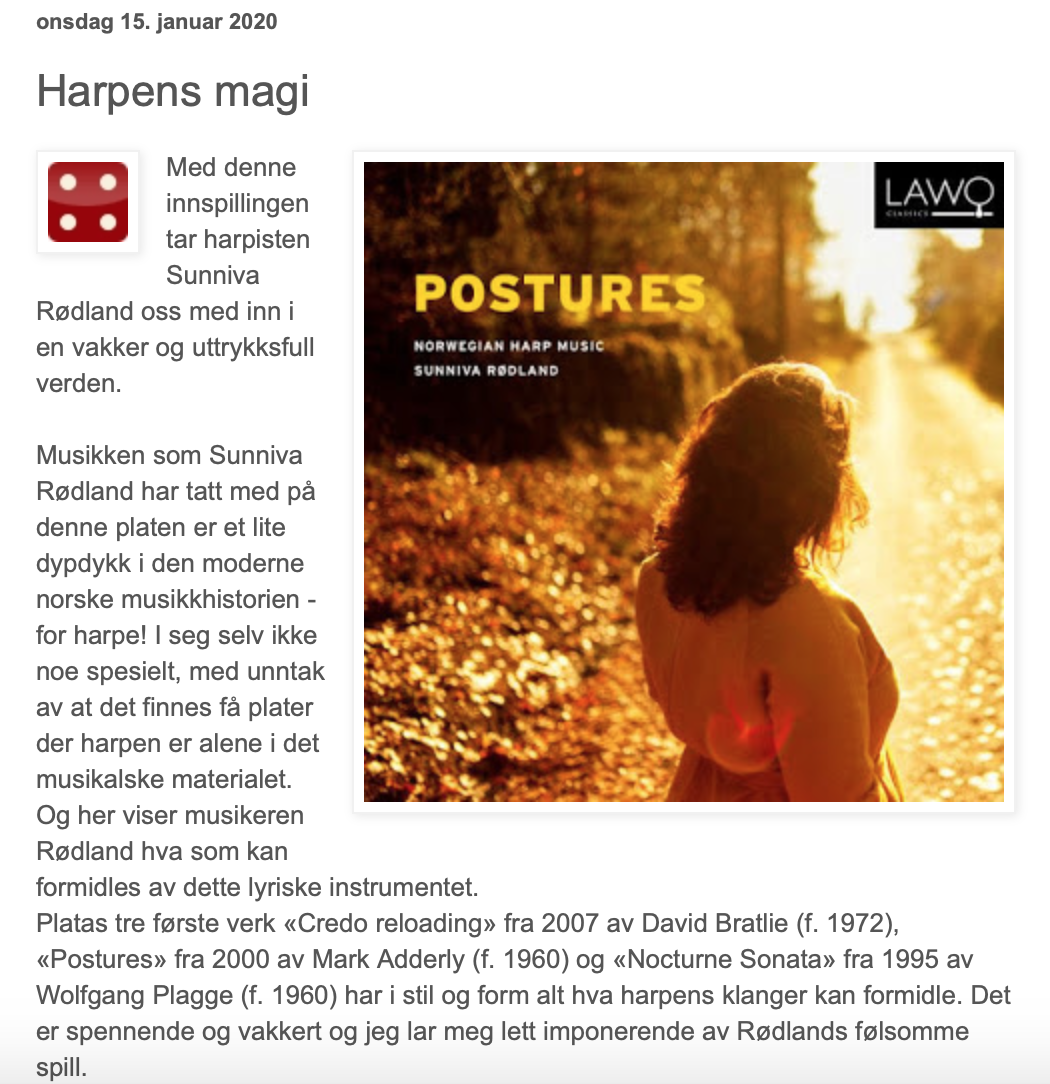 https://klassiskcd.blogspot.com/2020/01/harpens-magi_15.html?fbclid=IwAR2z3pELEbJ8HnA4gnTuPcsJbioWek9H4sfSTfCHfcxSYeHntonaQ_72NQ8
---