Vortex Room by Erik Dæhlin and Sunniva Rødland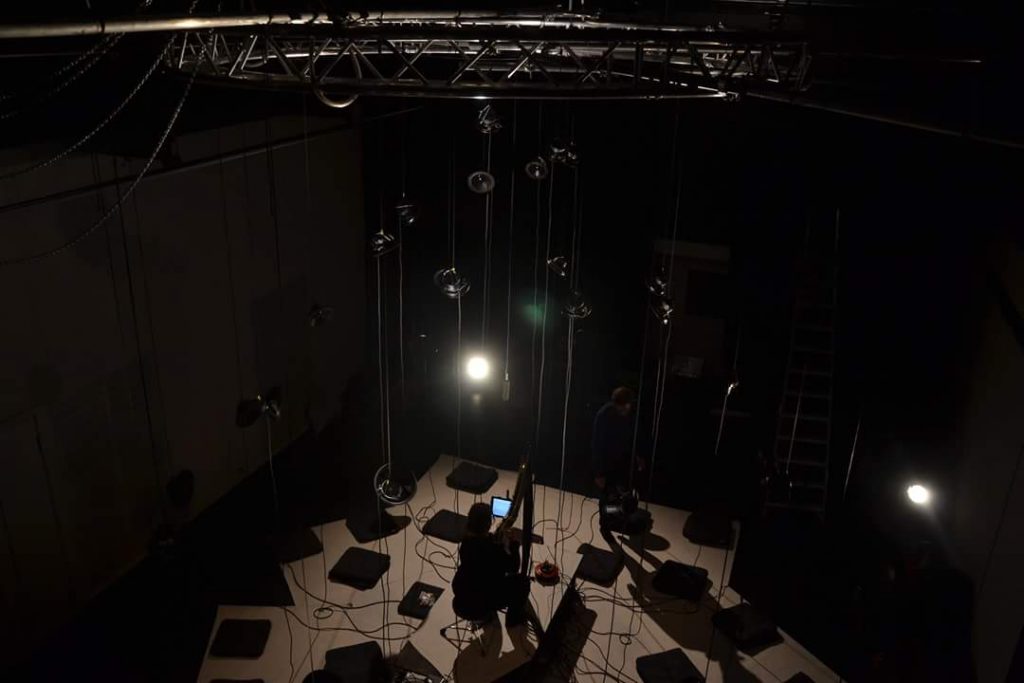 Vortex Room was world premiered in May 2016 and is currently available for new exhibitions/concerts. The project is a concert installation, controlled by the musician.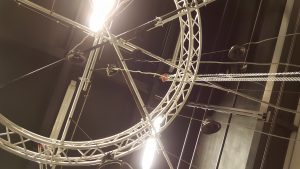 Vortex Room was developed by the composer Erik Dæhlin and Sunniva Rødland, in collaboration with NOTAM (Norwegian Centre for Technology in Arts and Music) and Camac Harps France. It received funding from the Arts Council Norway and FFUK.An electric 36-strings harp has been heavily modified. The harp has one separate outlet for each string, a total of 36 outlets.  These are connected to 36 speaker elements. The speaker elements are mounted around the harp. For the world premiere, the installation was a construction that allowed the speakers to form a spiral shape, using the entire room.  The audience experienced the concert from inside the spiral, sitting or laying on the floor around the harp and harpist.
Erik Dæhlin's composition is a 40 minutes piece that explores the vo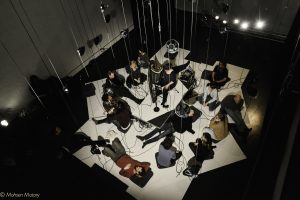 rtex principles. The composition travels around in the installation, from the simple quietness to the dramatic rumble of a vortex. The speakers each have different sound qualities and create a soundscape in themselves, in addition to the harp's sound. The result is a unique and intimate atmosphere that envelopes the audience.

The practical solutions of Vortex Room will be adapted to the possibilities in the specific stage, gallery or hall. Please feel free to contact us for some creative discussions on how to display Vortex Room!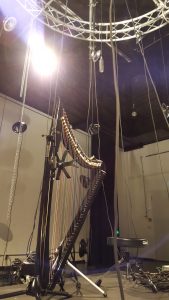 Sunniva Rødland, Harpist
+47-91537337
sunnivaharpist at gmail.com